Sophia is the latest robot: the world's most interactive robot that looks like human android, artificial intelligence to the nerds. Designed by Hanson Robotics, David Hanson the brainchild behind this achievement. Sophia has been on chat programs and to UN summits where she has lectured. She has made appearances at conferences all over the world and is now a celebrity in her own right. This incredible achievement is the beginning of a future that we have only ever known on the Captain Picard – Star Trek, Alien and other futuristic films. We predict the world to grow into a far more sci-fi existence sooner than we may think.
Robots are here. The first interactive robot called Kari was expected to go on sale this December 2020. It was taken off the market and consumers were refunded. However, it is nevertheless a leap forward for interactive robots at home. It can bleep to respond yes and no, so language is not its forte, although it is programmed with numerous skills and can comprehend and learn. It can understand humans and can carry out various tasks around the house, including hollering at the dog to get off the chair when you are at work.
The Japanese have created a great robot on wheels with arms that can pick up. It can lean and although the prototype is currently remote controlled, they have already programmed it to pick up a live individual subject from the floor and set them in a wheelchair. Then remove them from the wheelchair and set them back on the floor. This will be perfect for the NHS and health and safety for carers at home that are continually required to lift their patient for bathing, wheelchair etc. It is a way off from being advertised yet, though.
In Yokohama Japan they have been showing off an 18 metre robot designed after one transformer. It is rather spectacular to watch on YouTube, but I am not certain of its purpose.
The conjecture is that houses in 2050 will be highly futuristic internally, but the outside construction and composition will remain the same. Partially because the British do not welcome change. Many of our homes were established in the 14th century onward and are listed. Then you have the 1800s Victorian terraced homes being particularly prevalent all over the UK along with the 1930s home. The other reason is because new homes are currently being constructed everyday so it will be simpler to adapt original designs with the advanced inventions as they come on the market. Later they will develop our future homes with the latest innovative gadgets already prepared inside the new build. Just like we have plumbing, central heating, waste disposal and fitted microwave today we will have this and more in our future homes.
The walls built on wheels so you can extend the size or layout of a room, wallpaper and paint will be a choice of the past. Instead, all the walls will be covered from floor to ceiling in screens, so you can have live conferences, watch tv, or programme it to look like the wallpaper or photo of your choice, changing it daily should you wish. Bathrooms will have the same but with digital tiles and whilst you lay in your bath you can have the ocean swimming around you and your virtual reality will be that you are under water with the fish. The walls will be built on pivots so you can increase the length or design of a room. Wallpaper, paint, or plaster will be a choice of the past. Instead, all the surfaces will be covered from floor to ceiling in a 'screencast o matic' type programming allowing you to change the features as often as you wish. You will be able to have live seminars, watch tv, or any other type of shows from any wall anywhere in your home.
Bathrooms will have digital tiles and whilst you rest in your tub you can have the ocean around you as you experience the virtual reality that you are under the water with the fish. These are all affects that have been devised, tried and tested it is just a matter of time before they are in our homes as standard as a 36"flat screen tv.
Alexa and Echo will become a gadget of the past as we inject the walls with every sensor and intelligence known. It will switch on taps, lights, and even monitor our health. This will include reminding you to take your medicine and to calm down as your blood pressures is becoming too high. The censors will tell us we have a leaking shower or slipped tile on the roof to the smaller details such as the kitchen tap needs a new washer. The house will lock itself and be able to collect rainwater and recycle the water for the increasing need to be resource efficient. Solar panels and microgeon combined with ultra-thin insulation films will allow some of our homes to come off the grid.As Alexa, remote control tv, netflix, dvd and even voice control becomes primitive and a gadgets of the past, we will be injecting the walls with every sensor and intelligence known. This will switch on taps, lights, and even monitor our health. This will consist of reminding you to take your medication and to calm you down as your blood pressure becomes unduly high. The censors will inform us we have a leaking shower or slipped tile on the roof to the smaller details such as the kitchen tap requires a new washer. The residence will lock itself and be able to amass rainwater and recycle the water for the accelerating demand to be resource efficient. Solar panels and microgeon combined with ultra-thin insulation films will support some of our homes to move off the grid.
We will develop our own food in whatever capacity we can. The roof, the balcony, the loft, or the garden . Robot attendants will be the norm and will be maintained and generated by compost or solar energy. Everything in the home will be more interchangeable and able to adjust to accommodate your temperament and demands. This could be seasonal or because the in-laws are coming over for dinner. The kitchens will come with a standard robot cook that will be efficient and of significant proficiency. There will be virtual microwaves and self-cutting appliances of provision. Your robot will order your shopping, reproducing your initial order and editing it accordingly. Your robot will observe what requires replacing, flinging out and reordering. These robots will be designed to become family members and will develop, becoming more interactive and reciprocal over time. There could be a point when they take the kids to school for you and drive the car.
Beds will be programmable to warm or cool them, and you will be able to soften or harden the mattress to your liking. Moving head boards have been around forever but will be current with adjustable comfort, phones, speakers, and numerous mechanisms. They will likewise read your body heat whilst sleeping and be able to monitor your blood pressure and heart. Imagine your nan suffering an unhealthy turn in her sleep and her bed automatically sends a message to your phone app to wake you. This will be wonderful for the hospital and care homes, giving the nurses and night staff a rest. No more midnight rounds to check the patients, no more monitoring of the heart machines or life support machines. It will all be sent to your app via a bed that can perform electric shock to the heart if it stops beating before you ever arrive at the scene.
RESPONSIVE HOMES
From ongoing research, 2050 indicates a momentous development in the way we live and work. The climate temperatures are expected to reach 2.8 -5.4 degrees, if we do not prioritise and adapt our way of living in the next 30 years. Many of the original buildings that would not have had the interior modernised will over heat, contributing to the death rate of what could be 7,000 from heat vulnerability alone. The modern homes will be responsive and will have all the digital cooling systems, alarms, and be self regulating. In the future this could be a standard and a life saving law that homes must be equipped with. Just like it is now law that we have to wear seat belts in the car.
Furniture and textiles of the future will have signals that relay messages to your renters to tell your eyes what colours. patterns, textures and styles you prefer your furniture to appear as that day. Or there will be virtual fabric that can vary in pattern, texture and design. Furniture will mold itself to your preference and learn for the later date that you use it.
MEETING UP WITH MATES
Holograms' will be the means of how we integrate and socialise in the prospective future. One to one interaction will still be a way we interact with each other but for pandemics, epidemics those living abroad and those that are unable to get out the future will use much more virtual reality and holograms. Lock down will be a synch when hologram get togethers become the norm. Skype, Facetime, zoom and the mobile will be obsolete. The new 5G mobile broadband networks have established an immense difference making devices faster, efficient and able to transmit further data then ever before. This enables the use of hologram imagery and eventually, just how we have mastered multiple visual meetings for all over the world through aps like Leaf and Zoom. We will be able to transmit ourselves into the conference room sit at the table chair or attend that meeting anywhere in the world.
Richard Foggie, an authority at the Knowledge Transfer Network, suggests this could easily be available within the next five years thanks to 5G mobile broadband networks. These will provide devices to deal with considerable vaster volumes of data at far greater velocities.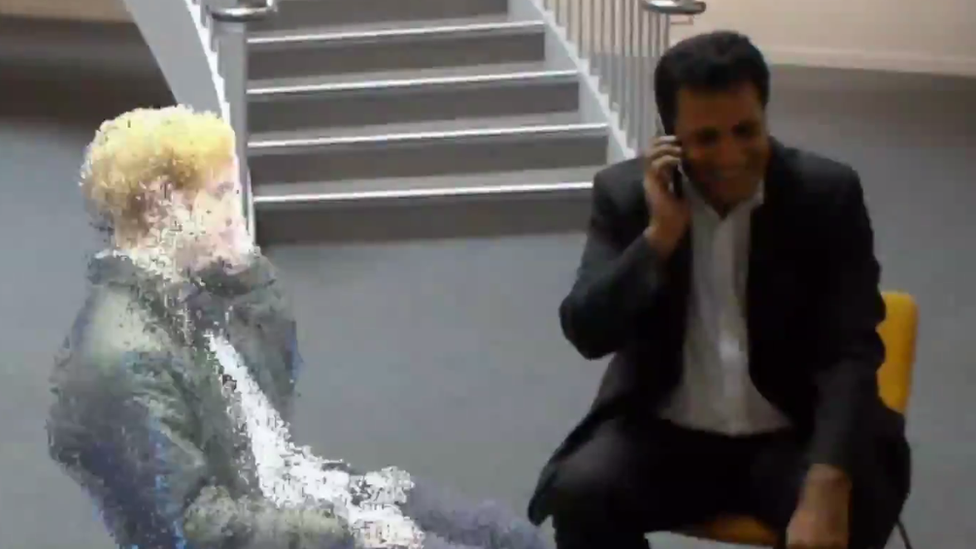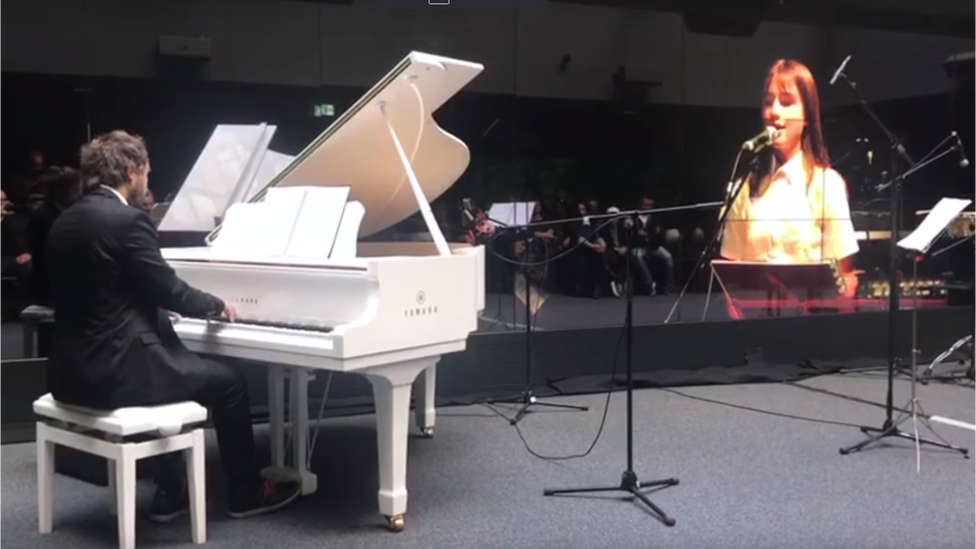 Last year Mischa Dohler, a professor in wireless communications at King's College, London, showed what this would look like when he performed a live concert with his daughter over a 5G video link.
She sang from London's Guildhall while he accompanied her at Berlin's Brandenburger Tor, 1,000km away, with an end-to-end delay of just 20ms [milliseconds].


EDUCATION
Education is going to become virtual the kids will not have to leave the home to attend and main stream school building will be a thing of the past. They can sit in a field and attend class should they choose. The feeling for the future is that it will be better for the kids mental well being. Studies show that children learn better outside and in groups that are active. The future atmosphere will be much hotter, so sitting in an old stale classroom would not be practical. With online education quickly becoming virtual and 3 D it is only a matter of time before the kids will learn actual time whilst actively involved. They will be in Africa riding the elephant or at the battle of Hastings watching the arrow hit Harold.
The computer will teach the children and it will monitor the child's intelligence and progress and adapt the course according to the child's ability, not the age. So if there is a really intelligent 12-year-old who is ready for A levels then they do not have to wait till they are 17 to sit them. The computer will take them to the level as fast as they are able. So smart kids don't get held back by classroom politics, and the not so bright kids don't get ignored by the teacher who is focusing on the smarter kids. It makes sense why wait till you're a teenager to study teenage year math if you can do it at age 11.
OUT DOOR PERSUITS AND HOLODECKS
In 2050 it will be vastly hotter than it is now leaving some parts of the world inhabitable or too hot to venture outside. So outdoor sports and taking the kids to the beach or for a hike on the hills may be a leisure and pastime of the past. The sun will be far more damaging causing it to be dangerous to go outside.
There will be holographic games and virtual reality, and you will have your house keeper robot to go out and perform chores for you. Cars will be electric but will still have air con and modern cooling systems and there maybe parts of the planet where it is possible to be outside at certain times of the day with restrictions. But the fact remains that certain parts of the world will look at using similar entertainment such as a holodeck. For those of you who do not know, this is a virtual reality programme of your choice. You are in this actual world to your senses. You smell, touch, see, feel, taste and drink but it is not real. For more information on YouTube check out 'Star trek Voyager', and 'The Matrix.'
With the bathroom tiles example earlier that will project the 3d images and give the perception you are under water with the fish. While in reality you are actually just in the bath. Well this will be an earlier prototype to that of a holodeck type program. At present we have to place AR masks on and they are indeed realistic. But in the 2050 version you will be in the illusion with all the sensorys. You will not be covering your face with a mask to give the illusion or have projection images surrounding you with sensory stimuli. You will actually be in the illusion and living it as if it were real.
There will be a need for the artificial intelligence to advance from Sophia and we are a way off from some details yet. But there are locations out there expressing it could develop and it could develop by 2050. They have established the hologram, it is just not yet freestanding, so there is some tweaking's to be executed. So when the planet heats up and the atmosphere becomes heavy and intolerable. The call for staying in our homes with air conditioning will be too enticing if not a necessity. So this little invention could shape the ways of lives of many.
An extract from https://theconversation.com/ regarding holodecks
Holographic technology and VR: Holodeck
Companies such as OTOY, a leading cloud graphics company, are working in going further toward making the holodeck a reality. RNDR, the Blockchain advancement of OTOY, is working to bring the power of light field rendering and network streaming to Virtual Reality and Augmented Reality experiences.
This technology has been used in the creation of film and TV properties like Star Wars and Westworld, as well as for the creation of Facebook's 6 Degrees of Freedom VR system.
RNDR wants to make the Star Trek holodeck a reality using holographic technology. For this, the company in partnership with Light Field Lab are aiming to deliver the industry's first end-to-end holographic content creation to display ecosystem.
Using Light Field Lab's revolutionary headgear-free holographic displays and OTOY's ORBX Technology, the companies expect to deliver the industry's first open source and royalty-free format for rendering media and real-time graphics.
Original holographic content is in active development, spearheaded by Ariel Emanuel, CEO of Endeavor, and Rod Roddenberry, CEO of Roddenberry Entertainment and Executive Producer of Star Trek: Discovery.
"The concept of the Holodeck was extremely important to my father as well as the Star Trek Universe," says Rod Roddenberry about his late father, Gene Roddenberry, the creator of Star Trek.
"I want to see Star Trek's technologies made real, and for the very first time, now believe that a real Holodeck is no longer limited to science fiction. Although it's early days, my father would be beyond excited to know his vision is coming into reality," Rod Roddenberry says.
"OTOY has created the capture, rendering and streaming technology for the industry to transition to holographic content development, as well as the RNDR Blockchain for IP rights and distribution," says Emanuel.
"We're excited to use this platform to bring true holographic content to Light Field Lab's displays, which will give consumers unbelievable experiences, without the burden of 3D glasses or VR headsets."
Light Field Lab's initial prototype modules will scale to form larger holographic video walls with hundreds of gigapixels of light field resolution setting the standard for fully immersive holographic experiences.
OTOY's Blockchain GPU compute network (RNDR) will provide the scale to make rendering holographic content for these experiences widely available for the first time.
Light Field Lab started demonstrating holographic prototypes with OTOY-rendered content earlier this year to leading industry stakeholders including Endeavor, Roddenberry Entertainment, and Richard Kerris, former CTO of Lucasfilm and Advisor to OTOY.
"I see a lot of display technology marketed as 3D holograms," says Kerris. "However, most of the things I see are actually just gimmicks. The holographic displays being developed by Light Field Lab, with OTOY's 3D content, truly does have the potential to be the game changer we've been waiting for."
You have been reading Sybella Lorams blog on climate change. Please do not forget to like the page and encourage others to read my blog. This is for entertainment and information purposes only, it is a non-profit blog. Thank you.